A long time county resident and Colorado native, Jerry has a wide variety of experiences. As a Viet Nam era Navy minesweeper veteran Jerry recognized the need for and organized and manned our County Veterans Service Office. He has owned and operated a successful retail buisness. He has been employed locally in construction and remodeling. He is familiar with the problems and challenges facing our county. He knows County Commissioner is a full time job.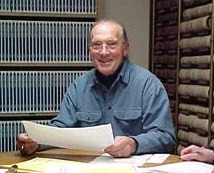 Campaign Donations Welcome, mail to
Jerry Lacy, PO Box 1156
Westcliffe, Co, 81252


Time for a change? We think so.

Help us elect Jerry Lacy County Commissioner for District 3.